Grocery shopping is very boring, but an unavoidable business. Want to get rid of it? Then do so. How? This is how. Order groceries online from the top online grocery store and sit back and relax. Yes, it is that simple. Get rid of the tedious task of commuting to the local store to buy groceries. Ordering these from the online grocery sites and apps for grocery in India helps you in more ways than one – saves your time, energy, and money.
Fresh Club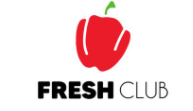 Due to the pandemic Grocery shopping has become a big hassle. Going to the supermarket next door is just impossible and the quality offered by online portals is below par. After facing the same problem multiple times like everyone, a couple decided to use their special skills to solve a daily problem at every household and founded Fresh Club!
The Mission of Fresh Club is to deliver Fresh and highest quality groceries to all customers.
What's their USP you ask?
They send you groceries and fresh produce that are hand picked for you like you would if you were out shopping at the grocery store and picking them out yourself. You can be rest assured as they send hand picked products with the best quality at the right price. What more would you want ? You can now strike off grocery chores from your to-do list and order from Fresh Club now.
Highlights: Freshly harvested stock, sanitised deliveries, no questions asked return policy.
Availability: Web, Google Play Store and Apple Store.